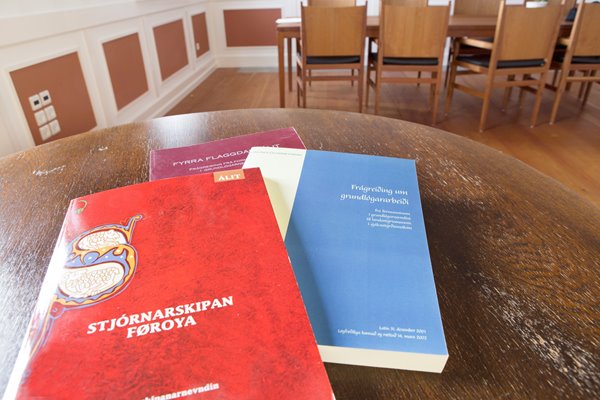 The Faroese Constitution
Almost 20 years have passed since the work on a Faroese Constitution began. In 1999, representatives from all parliamentary political parties along with five academics formed a Constitutional Committee.
The Constitutional Committee drafted a proposal for a Faroese Constitution, which contained provisions on the division of power between the legislative, the executive and the judicial branches, provisions on basic human rights, and provisions on the rights and duties of Faroese citizens.
Since the work on a Faroese Constitution started in 1999 a bill has been submitted to the Faroese parliament three times, but it has never passed.
One of the main goals of the current Government is to hold a referendum on a Faroese Constitution. In 2017, a Draft Constitution was submitted to the Parliament. Currently, a parliamentary committee with representatives from coalition as well as opposition parties is trying to find consensus.
Six months must pass after the proposal has been adopted in Parliament until a referendum on the constitution can be held.