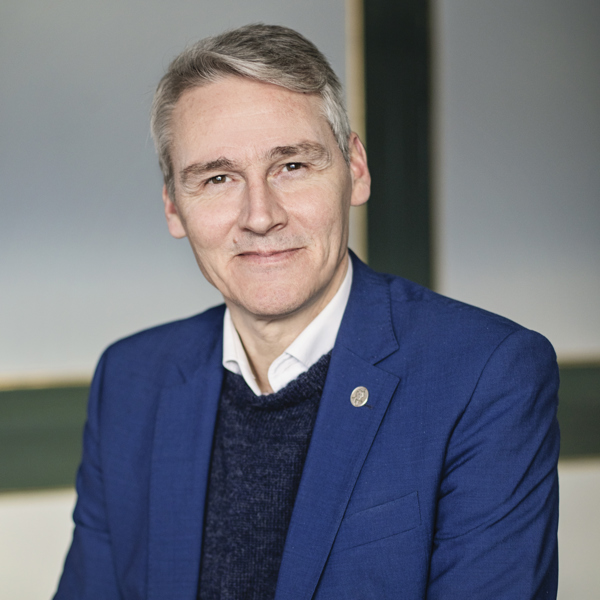 Høgni Hoydal, Deputy Prime Minister and Minister of Foreign affairs, Industry and Trade
Leader of Tjóðveldi (the Faroese Republican Party)

Høgni Hoydal was born in Copenhagen in 1966 and lives in the village of Hoyvík outside Tórshavn, the capital of the Faroe Islands. He is married to Hildur Hermansen and together they have three children: Sjúrður (b. 1988), Brim (b. 1990) and Helgi (b. 1996) – and four grandchildren.
Høgni Hoydal has worked as a public school teacher, as a deckhand on coast guard vessels and as a worker in fish factories in the Faroe Islands.
He is educated in both the Faroe Islands and in Denmark, with a Master degree in History and Communications Science from the University of Roskilde, Denmark in 1994. From 1995 to 1998 he worked as a journalist at the National Faroese Television.
Høgni Hoydal was first elected to the Faroese Parliament in 1998. He has been leader of the Republican Party of the Faroe Islands since 2000.
Former cabinet positions in the Faroese Government include: Deputy Prime Minister from 1998-2003 and in 2008; Minister with special responsibility for the Faroese independence process 1998-2003; Minister of Judicial Affairs and Nordic Cooperation 1998-2003; Minister of Culture and Education 2000, 2002 and 2019; Minister of Foreign affairs and Nordic Cooperation 2008; and Minister of Fisheries and Agriculture 2015-2019.
Høgni Hoydal was elected as one of the two Faroese Members of the Danish Parliament from 2001-2011 and 2015-2019. He has been a Member of the Nordic Council from 2011 to 2015 and from 2019-2021 and was member of the Presidium of the Nordic Council from 2012 to 2015.
Høgni Hoydal is also the author of two books on Faroese political affairs and history.