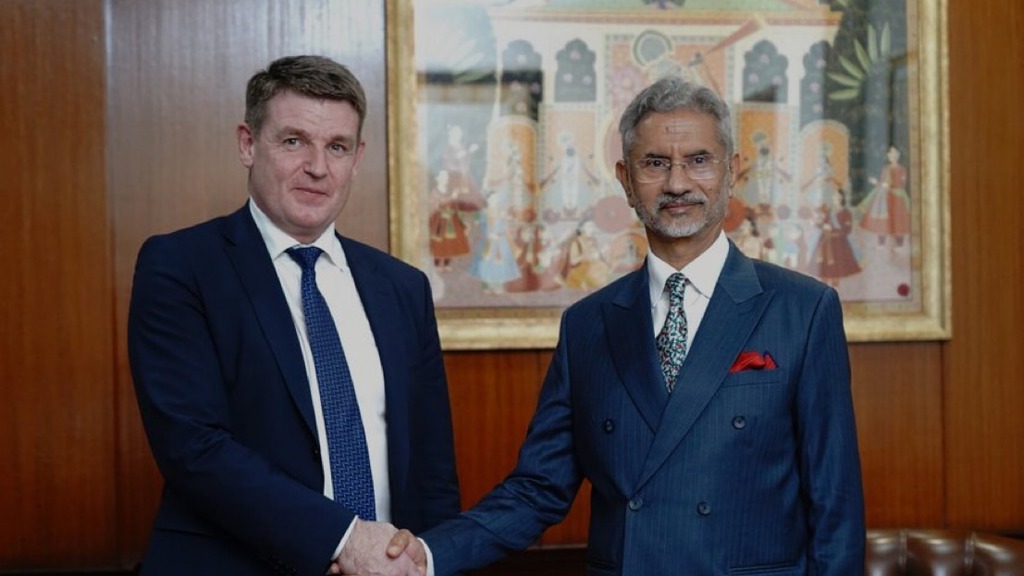 This week Prime Minister Johannesen is in New Dehli, India. In addition to a series of meeting, the Prime Minister is attenting The India Nordic Baltic Business Conclave.
Today, the Prime Minister met the Indian Minister of External Affairs, Dr. S. Jaishankar. During the meeting, they discussed how the Faroe Islands and India can strengthen cooperation, particularly in fisheries, aquaculture, and IT.
Tomorrow, the Prime Minister will meet with the Indian Minister of Commerce, Piyush Goyal.
Prime Minister keynote speaker at major conference
The Prime Minister is keynote speaker at the India Nordic Baltic Business Conclave and will deliver a speech regarding the event tomorrow. Among the participants at the conference are politicians, companies, and representatives from India, the Nordic countries, and the Baltic countries.