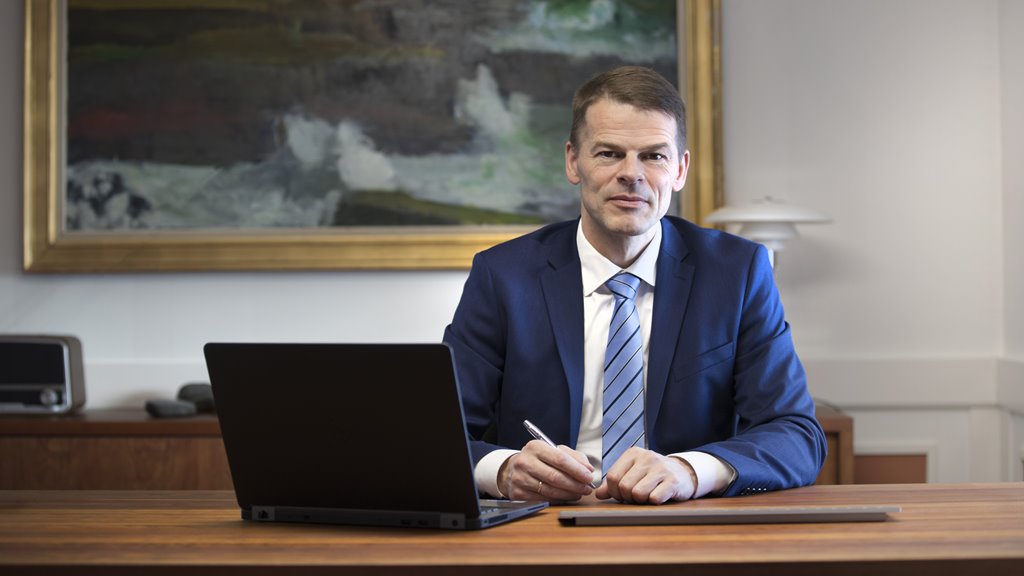 "We have stood strong and looked after one another. That is why we have been able to prevent unchecked spread in the community. The situation is under control, but the situation is still serious. The number of infections in recent weeks clearly show that we have infections locally. However, we are at a turning-point, as we will begin vaccinating the elderly and those in poor health next week. I expect us to win this struggle through unity, trust and perseverance," says PM Bárður á Steig Nielsen.
The Government, the chief medical officer and the pandemic board all keep a watchful eye on the situation and trends in our neighbouring countries.
In recent weeks, much attention has been given to new, highly contagious variants of the Corona virus. The Government is wary of these variants. Although they have not yet been identified in the Faroe Islands, there is the potential that they could spread and put pressure on our health system. All positive test results are analysed to determine whether we are dealing with one of the new variants. One such variant is currently presenting great challenges in the United Kingdom and has also been identified in Denmark and other countries.
The Government is prepared to introduce new measures, should this become necessary.
It is important to keep in mind, that individual behaviour is the deciding factor in preventing and reducing spread of infection.
The main recommendations are:
Avoid travel to other countries, unless strictly necessary
When arriving from abroad, travellers should self-quarantine until they have a negative test result on the sixth day after arrival.
Limit the number of contacts. Try to limit your contacts to your immediate family and the people that you already spend time with.
Avoid gathering in uncontrolled groups of more than 20 people.
Maintain a distance of 2 metres (6 feet) from others in public spaces.
The full list of recommendations can be found at corona.fo.
The Government has decided that restaurants and bars will close at 22:00 (10 pm) every evening until 17 January 2021.