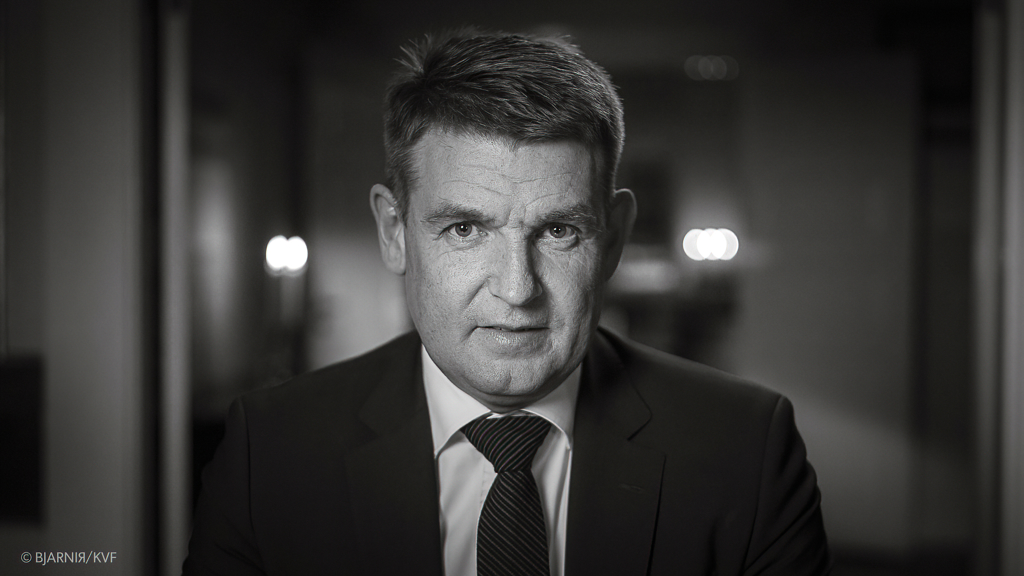 The Prime Minister today published a feature in Faroese newspapers to mark the first anniversary of Russia's full-scale invasion of Ukraine.
Today marks the first anniversary of Russia's brutal and incomprehensible attack on Ukraine. Faroese hearts have been crying for the past year.
The Faroe Islands have been standing firmly with the rest of the western world in this matter. We support and share the values of our allies: democracy, rule of law, peace and stability.
Taken in Ukrainian refugees
We condemn in the strongest possible terms Russia's armed attack on Ukraine, and the Parliament of the Faroe Islands has unanimously supported sanctions against Russia.
Before Russia's illegal war on Ukraine, the Faroe Islands had never had a refugee programme. There are presently 112 refugees from Ukraine living in the Faroe Islands and many Ukrainian children are now attending schools across our country.
Humanitarian aid
The government recently donated DKK 7 million in humanitarian aid to Ukraine. This is the largest one-time amount that the Faroe Islands have ever given in humanitarian aid. Private businesses and institutions in the Faroe Islands have also donated large amounts to Ukraine.
A new era
We are convinced that the world is moving towards a new era in trade policy. The war in Ukraine proves that the adage that international trade strengthens relations between countries is being challenged. Times have changed.
We appear to be moving towards an era in which nations and businesses are becoming increasingly wary of unstable markets where trade ties can be cut off in an instant. This new era in global policy will require a deal of readjustment, and our exporters now need to explore alternative markets.
New alternatives
The Faroese government is constantly looking for new alternatives.
We expect our trade ties with the EU, the US, Japan and South Korea to strengthen significantly in the coming years. As our trade ties with Russia are being challenged, it is reassuring to see that our relations with the EU and the US are growing stronger by the day.
A unified voice
The Faroe Islands have enjoyed strong relations with Russia for decades. However, seeing a superpower ruthlessly attacking its sovereign neighbour inevitably puts a strain on these relations.
The brutal conduct of Putin's regime in Ukraine should give us pause to reflect on our situation.
A year on from the full-scale invasion, a large portion of our trade ties with Russia have been cut off. The big question is how we should approach our fisheries cooperation with Russia.
The government is currently analyzing all aspects of our relations with Russia in light of the global geopolitical situation. These analyses form the basis of our future foreign policy, a policy that unites us because it reflects our values as a nation. The Faroe Islands must speak with a unified voice and take our share of responsibility on the global stage.
The Faroe Islands will soon decide on a course of action.