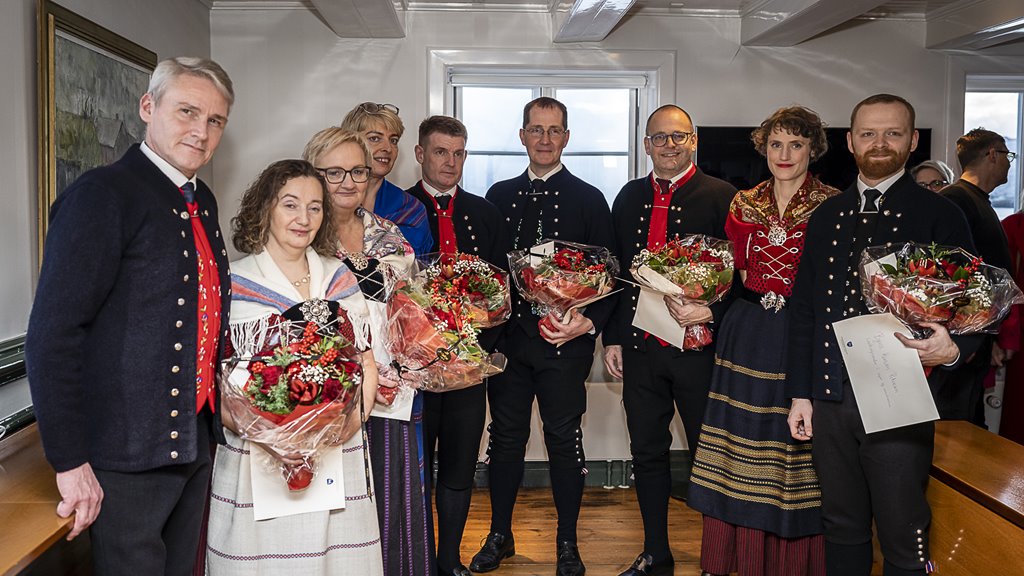 Following the Parliamentary election the 8th of December 2022, Javnaðarflokkurin (the Social Democratic Party), Tjóðveldi (the Republican Party), and Framsókn (the Progessive Party) have formed a coalition.
During its first session since the election, on the 22nd of December, the Faroese Parliament Løgtingið appointed Aksel V. Johannesen, the leader of Javnaðarflokkurin, as the Prime Minister of the Faroe Islands.
Later in the day the Prime Minister appointed the following Ministers:
Mr Høgni Hoydal (Tjóðveldi), Deputy Prime Minister and Minister of Foreign Affairs and Trade
Ms Sirið Stenberg (Tjóðveldi), Minister of Social affairs and Culture
Ms Ruth Vang (Framsókn), Minister of Finance
Ms Margit Stórá (Tjóðveldi), Minister of Health
Mr Dennis Holm (Tjóðveldi), Minister of Fisheries
Mr Djóni Nolsøe Joensen (Javnaðarflokkurin), Minister of Education and Children
Ms Ingilín D. Strøm (Javnaðarflokkurin), Minister of Environment
Mr Bjarni Kárason Petersen (Framsókn), Minister of Justice
The new government taking office therefore consist of 9 ministers, including the Prime Minister, with five men and four women.
The government's main priorities, outlined in the coalition programme, are:
Creating a society based on freedom, equality, rule of law and equal opportunities for all.
Ensuring a resilient and self-sustaining economy.
Ensuring the welfare services, creating better service levels for citizens, improving wages and working conditions for employees in welfare sectors.
Making everyday life easier for the workforce and families with tax reliefs and by shortening the working week.
Strengthening competitiveness in all industries, through both the pursuit of international trade agreements and domestic tax reforms.
Creating better opportunities to get affordable housing all over the islands.
Ensuring the green transition, nature conservation and sustainability throughout society, focusing on value-adding of local resources by healthy quality produce and sustainable production.
Taking greater responsibility internationally by having an own Faroese voice and take own decisions in international cooperation.
Developing educational and research opportunities, as well as promoting Faroese culture, art and language.
Result of the Parliamentary election on December 8th, 2022
Fólkaflokkurin (The People's Party), 18.9 percent, 6 seats
Sambandsflokkurin (The Union Party), 19.9 percent, 7 seats
Javnaðarflokkurin (The Social Democratic Party), 26.5 percent, 9 seats
Sjálvstýri (The Self-Government Party), 2.7 percent, 0 seat
Tjóðveldi (The Republican Party), 17.6 percent, 6 seats
Framsókn (Progressive Party), 7.5 percent, 3 seats
Miðflokkurin (The Centre Party), 6.5 percent, 2 seats