24.08.2018 · The Government
Joint Communiqué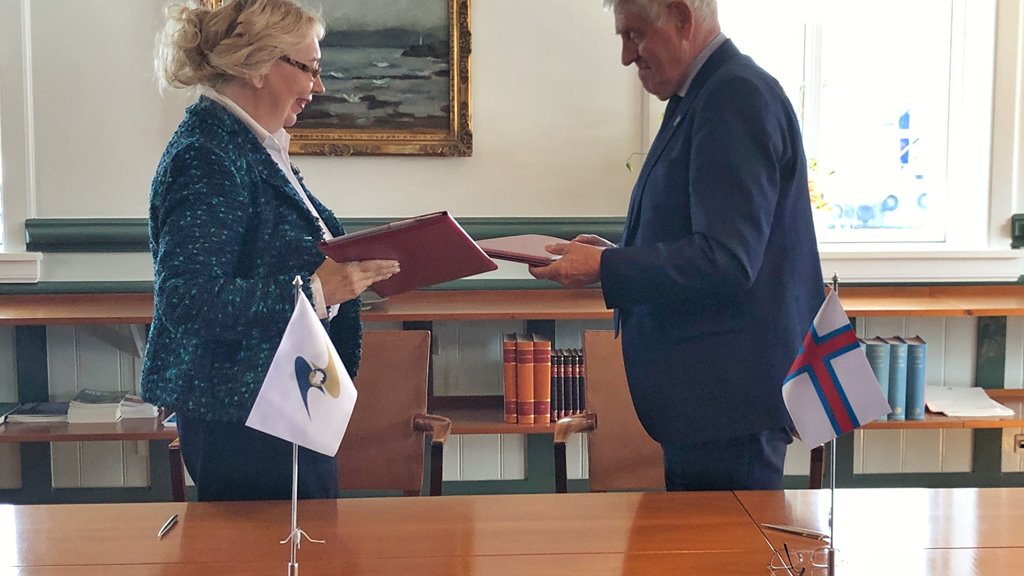 Ministry of Foreign Affairs and Trade, Faroe Islands and Eurasian Economic Commission
During her official visit to the Faroe Islands Ms Tatiana Valovaya, Minister in charge of Integration and Macroeconomics, Eurasian Economic Commission, and Mr Poul Michelsen, Minister of Foreign Affairs and Trade, Faroe Islands, signed a Memorandum of Understanding.
The MoU provides a platform for enhancing cooperation with the aim of increasing mutual benefits at the inter-governmental and corporate levels.
The execution of the Memorandum of Understanding marks a cornerstone in the relations between the Faroe Islands and the Eurasian Economic Union.
Tórshavn, 24 August 2018