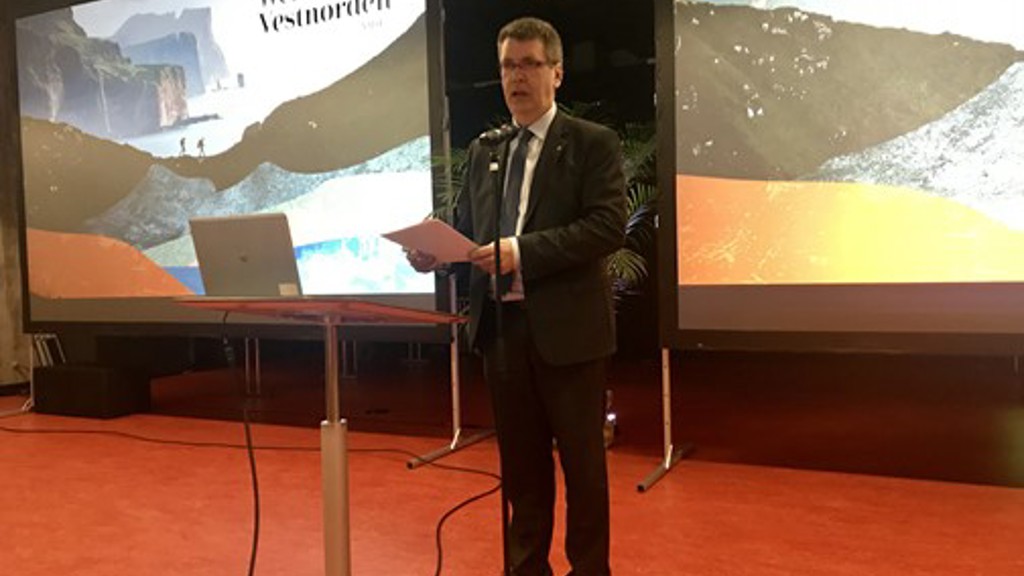 Yesterday, Minister of Trade and Environment Helgi Abrahamsen opened the tourist exhibition "Vestnorden 2019" in Tórshavn.
Since its establishment in 1986, Vestnorden has been the main platform for promoting tourism in Greenland, Iceland and the Faroe Islands. This yearly event is the crown of the West Nordic tourism cooperation in NATA, which also includes financial support for cultural exchanges and support to tourism development.
In his address, the Minister of Trade and Environment stated that these are exciting times for tourism. In only a few years, the tourism industry has become a vital and highly visible part of the economy in our region. Tourism has also changed our society, giving new opportunities for entrepreneurs and creating new jobs.
However, the tourism and the growing number of people enjoying nature and our towns and villages, is also putting pressure on our environment and our culture. For this reason, Visit Faroe Islands last year established a new department for development. The department is responsible for coordinating the sustainable development of the Faroese tourism industry, working for environmental protection and enabling tourism development in line with the cultural values of our society.
In his opening speech, Mr. Helgi Abrahamsen concluded that the Government of the Faroe IsIands strongly supports the tourism cooperation between Iceland, Greenland and the Faroe Islands, and that the Faroese Government sees great potential for Vestnorden to promote an ever more sustainable tourism.