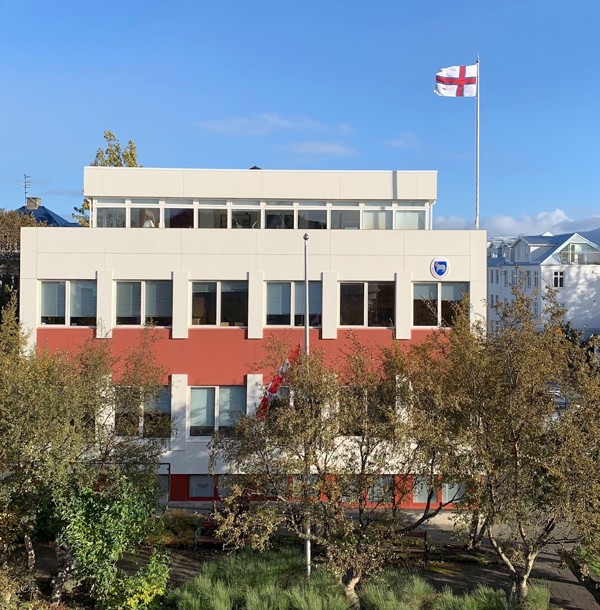 The Faroes and Iceland are close neighbours and share the same cultural heritage. Our two countries have longstanding traditions for cooperation in many areas, in particular within the fisheries sector.
The objective of the Representation in Iceland is first of all to enhance our political, administrative, cultural and commercial relations with Iceland. But we also would like to strengthen our relations with the countries already having a diplomatic presence in Reykjavik.

This website provides general information about the Faroes, Faroese-Icelandic relations, as well as key links to sources of further information.

We hope you will find this site and our Representation's services a useful starting point for your contacts with the Faroes. Please do not hesitate to contact us for any further information and assistance. 

Mrs Halla Nolsøe Poulsen 
Head of Representation
Contact
Tungøta 14 3rd floor – 101 Reykjavik, Iceland
Tlf: +354 511 32 00
Fax: +354 5113209