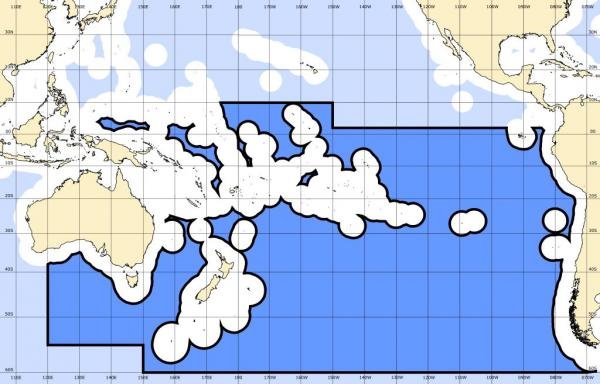 SPRFMO
SPRFMO (South Pacific Regional Fisheries Management Organisation) is an intergovernmental organization regarding conservation and use of the fishery resources of the South Pacific Sea.
SPRFMO was founded in 2009 and the treaty includes demersal and pelagic fisheries. The Faroe Islands participate, under the title Denmark in respect of the Faroe Islands, due to Faroese fishing for Horse Mackerel (Trachurus trachurus) in the area. The Faroe Islands were the first nation to validate the treaty.
Other members are Australia, Belize, Chile, China, Cook Islands, EU, Ecuador, Korea, Cuba, New Zealand, Russia, Taiwan and Vanuatu.
More information can be found on: www.southpacificrfmo.org