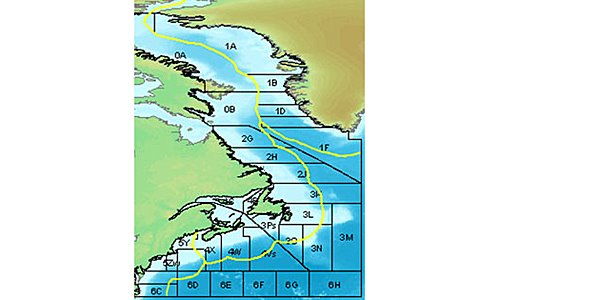 NAFO 
NAFO (Northwest Atlantic Fisheries Organization) is an intergovernmental organization with a mandate to provide scientific advice and management of fisheries in the northwestern part of the Atlantic Ocean.
The Faroe Islands participate in NAFO, together with Greenland, under the Denmark in respect of the Faroe Islands and Greenland (DFG). Faroese fishery in areas controlled by NAFO, has mostly focused on Cod and Shrimp on the Flemish Cap and Grand Bank. Additionally, the Faroe Islands have smaller quotas for Black Halibut and Redfish in the area.
Other members are Canada, EU, Norway, Iceland, Russia, South Korea, Japan, USA, Cuba, Ukraine and France on behalf of the islands St. Pierre and Miquelon.
More information can be found on: www.nafo.int