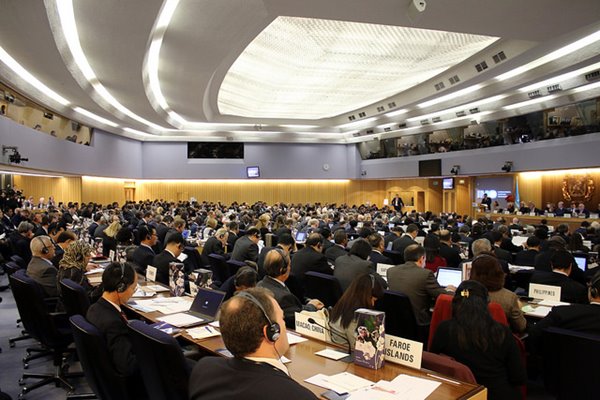 IMO 
IMO (International Maritime Organization) is the agency of the United Nations responsible for regulating the safety and security of shipping and the prevention of marine pollution by ships. The Faroe Islands are an associate member in IMO.
The Faroe Islands are an accomplished maritime nation, with strong seafar­ing tradition deeply rooted in Faroese history, culture and society. The Faroe Islands International Ship Register (FAS) was launched in 1992. The Faroese flag, Merkið, is internation­ally recognised. FAS is in compliance with all regulations and requirements as laid down by the IMO and other re­quired international conventions, as well as with the entire classification society and other international organ­isations dealing with safety at sea.
The Faroese Maritime Authority functions as a coordinator between the IMO and various Faroese authorities. The Faroese representative in London is the Permanent Representative for the Faroe Islands to the IMO.
More information can be found on: www.imo.org