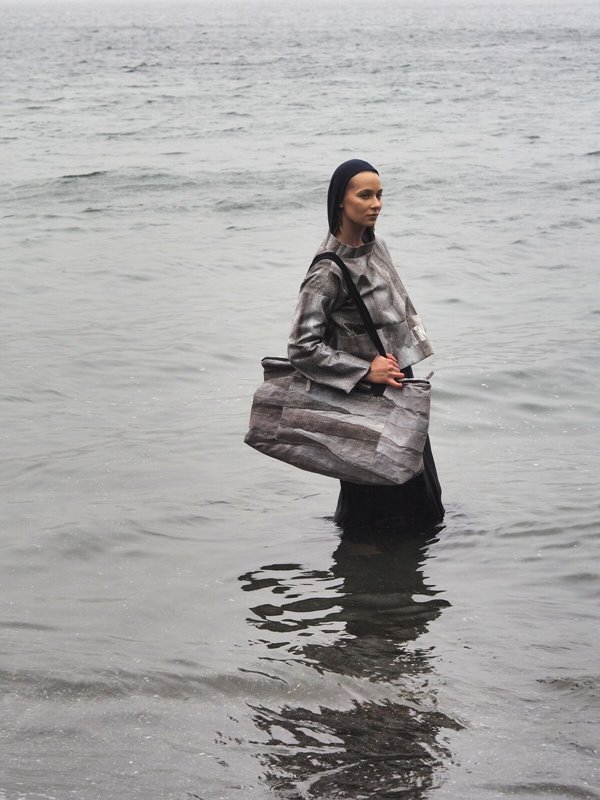 THE 2020 LARGE OCEAN NATIONS FORUM & BLUE FASHION CHALLENGE


Tórshavn, Faroe Islands, 24 - 30 August 2020
Building on the success of the first Large Ocean Nations Forum in Malta in 2017, the 2020 Forum in the Faroe Islands will focus on moving from global words to island actions, providing a platform for further deepening and widening cooperation between Large Ocean Nations.
The first Large Ocean Nations Forum on Blue Growth took place in Malta in 2017 with the attendance of 12 Large Ocean Nations, from the North Atlantic, Africa, the Caribbean, the Indian Ocean and the Pacific. The forum addressed the common challenges and opportunities facing Large Ocean Nations when it comes to sustainable use of marine resources, with a special emphasis on innovation in marine value chains. The Forum also showcased the results from the first Blue Fashion Challenge, when designers from the Nordic region competed in August 2017 to create original and innovative fashion garments from sustainable marine materials.
The 2020 Forum will feature dedicated workshops and forums for invited experts and stakeholders from different ocean regions of the world:
Workshop on Aquaculture, between 25 & 27 August. Developments, experiences and future challenges in fish and seaweed farming in small island nations, organised and sponsored by the UNESCO Fisheries Training Programme in Iceland in collaboration with Fiskaaling (the Faroese Aquaculture Research Agency)

Workshop on Fisheries Crime & Blue Justice, between 25 & 27 August. Following up on the 2018 Copenhagen Declaration on Transnational Organised Crime in the Global Fishing Industry, with a focus on practical challenges in monitoring and enforcement, organised and sponsored by the North Atlantic Fisheries Inspection Group in collaboration with the Norwegian Ministry of Trade, Industry and Fisheries.
High-level Policy Forum, Friday 28 August. The high-level policy day of the Forum will feature keynote presentations and interactive discussions that explore both existing and new areas for future cooperation between Large Ocean Nations around the world, including input directly from the Forum workshops. Coordinated by the Ministry of Foreign Affairs and Culture, Government of the Faroe Islands.  
The Second Blue Fashion Challenge runs concurrently all week. 12 designers from all regions, selected by an independent committee, will over five intensive days put together original and innovative creations from sustainable marine materials. Organised by the Nordic Atlantic Cooperation (NORA).
On Saturday 29 August, the week will culminate in the Blue Fashion Showcase, a runway fashion event where designers will discuss their pieces, judges will ask questions, and the winner of the Blue Fashion Challenge will be selected.
The programme of events for the week will be organised to allow time for participants to visit Faroese companies, agencies and other facilities of relevance to discussions during the Forum.
Hosted by the Government of the Faroe Islands and organised by the Nordic Atlantic Cooperation (NORA)
in partnership with:
The Nordic Council of Ministers
The Commonwealth Secretariat
The United Nations Food and Agriculture Organisation (FAO)
The UNESCO Fisheries Training Programme in Iceland
The Norwegian Ministry of Trade, Industry and Fisheries
The Ministry of Foreign Affairs, Iceland
Read more about the first Large Ocean Nations Forum and Blue Fashion in the following reports
Blue Growth in Large Ocean Nations, Conclusions from the Large Ocean Nations Forum in Malta, 2-4 October, 2017
Findings from the Blue Fashion Journey, NORA, 2018