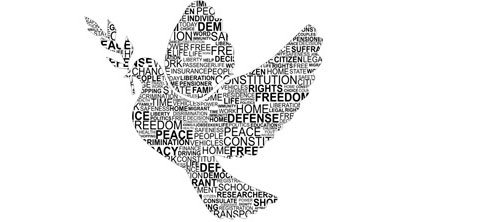 The Faroe Islands and Human Rights.
The Faroese Government works actively towards promoting and improving human rights on the islands. Cooperating with the European Council, European Union and the United Nations, the Faroe Islands have implemented human rights initiatives and laws in most all areas.


European Convention on Human Rights
The European Convention on Human Rights was implemented by law in the Faroe Islands on May 1, 2000, giving courts in the Faroe Islands the authority to make rulings according to the Convention. Once all options in local courts have been exhausted Individuals may submit an application to the European Court of Human Rights, if they feel they have been the victim of a violation of the rights set out in the Convention or its Protocols.
The Convention has been amended over the years, and protocols have been added. The Faroe Islands are subject to all protocols, except for two which have not yet entered into force.


The United Nations
The Faroe Islands are subject to all core treaties of the United Nations regarding human rights.
The Kingdom of Denmark is the official State party to the UN conventions, and as such, compose reports to the different committees on how the rights are being implemented. The Faroe Islands provide a separate section to the report, regarding areas under Faroese jurisdiction. The Faroe Islands also participate in the subsequent committee hearings on these reports.  
In addition to the separate committees, which monitor the implementation of the individual treaties, there is the Universal Periodic Review (UPR). The UPR is a process, led by the Human Rights Council, during which each State member shares their progression towards improving human rights.
The Faroe Islands participate, together with Denmark and Greenland, in the review sessions held every four years.