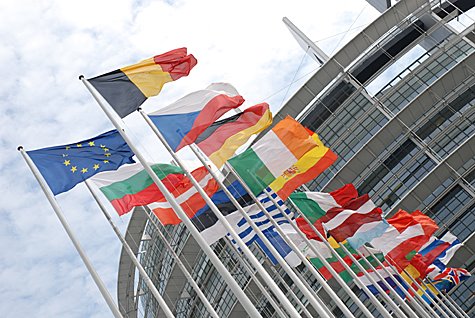 Agreement on Free Trade between the Faroes Islands and the European Community
The current free trade agreement between the Faroe Islands and the Economic Community, from 1997, has a large product coverage scope with regards to Faroese export. Likewise, it confers that the EC has duty-free access on all export to the Faroese market. 
The first Free Trade Agreement between the Faroes and the EC was concluded in 1991 and subsequently revised in 1996. After negotiations between the parties, Protocol 1 on market access was ratified and a great number of the origin restrictions were removed. All quota ceilings have been lifted and still more goods are custom free or below the usual 3.0 flat rate.
The scope of the Free Trade Agreement is very extensive if comparison is done to usual third country free trade agreements. Examples of this can be found in the Harmonized System (HS) Chapter 0301-0307 and HS Chapter 16 in the Free Trade Agreement, by which fresh fish and chilled fish is custom free. Frozen fish is also custom free in all areas of importance for the Faroese industry and processed fish goods are largely custom free in areas of importance for the Faroese industry.
Currently, only four groups in the Free Trade Agreement are under restrictions with regards to duty free access of Faroes goods in the EC market. These are: peeled shrimps with a quota up 3000 t (to be raised to 6000 t if requested from the Faroese – a herring with a quota of 700 t, preserved salmon with a quota of 400 t and other preserved: quota 1200 t.
Trade Possibilities
As mentioned earlier, the Free Trade Agreement has a significant product coverage scope but does however not include the free trade of services, capital and persons.The Faroes have concluded free trade agreements of goods with Iceland, Norway and Switzerland. Further, the Faroes also have concluded a Most Favoured Nation agreement with the Federation of Russia. As a whole, the Faroes are in a good position to expand international trade, particularly in the fish industry.The Faroese administration has worked closely with the industry since the first Free Trade Agreement was concluded some 15 years ago. It is estimated that only around 60-70% of Faroese goods entered the EC market on a duty-free basis during that period whereas quasi all EC products entered the Faroese market on a duty-free basis. The freee trade agreement concluded between the EC and the Faroes in 1998 changed that picture as the market conditions for Faroese products were significantly improved. That agreement was negotiated and concluded on the basis of Article XXIV(8)(b) of the General Agreement on Trade and Tariffs.